9th December 2009


a very special special day..

Someone have brought an everlasting sweetness into my life!


it's another year again... where my darling turns one year older..


Happy 19th Birthday to you ♥



my love for you grows with each passing day!
and u hold a special place in my heart..
thanks for giving me a colourful world...

i feel so lucky sharing my life with someone as wonderful as you!
here's wishing your special day brings you all that you've wishes for..

hope you have all that you wish for
and
more on your special day and always!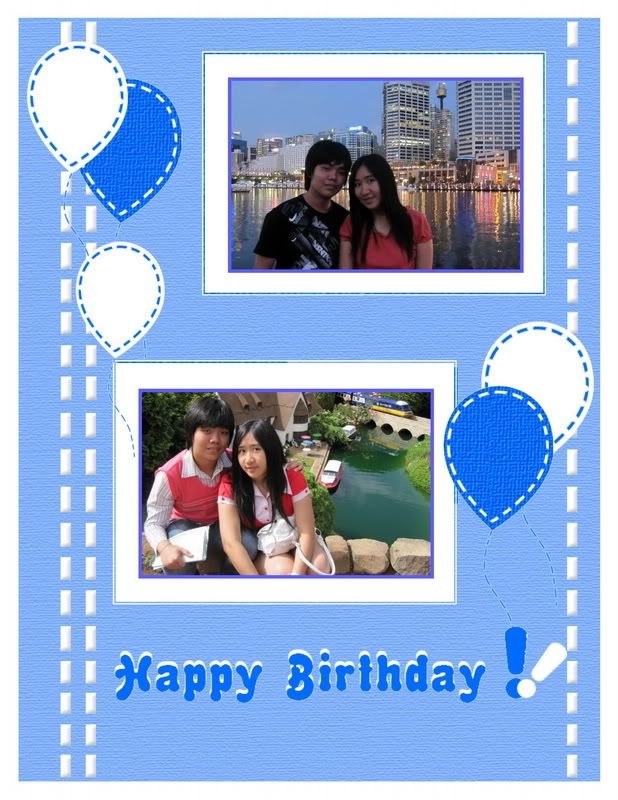 darling, I feel so lucky to share my life with someone
as loving,
as caring
and
as understanding
as

YOU

...

darling, all I want to tell u on ur birthday, is that,
you make every moment a celebration for me.




a special gift from me to you...


Lots of love

...
♥ ♥ ♥ ♥ ♥ ♥ ♥ ♥ ♥ ♥ ♥
From a heart that beats..
Only for you...




Happy Birthday
to
my sweet darling
♥

WeiRen Moh

♥



I love you
forever love,

ur lulu dear...